Our Mission
The mission of Furry Freight Shelter Transport is to save lives by providing transport for dogs and cats from overpopulated areas to areas of high demand to reduce the euthanasia rate of adoptable pets.
Studies show that transport provides a means of addressing population imbalance issues in communities. It supports the movement of animals from shelters overburdened with more animals than they have the capacity to care for and a limited market demand to shelters with fewer animals and higher market demand thus reducing euthanasia and saving animal lives.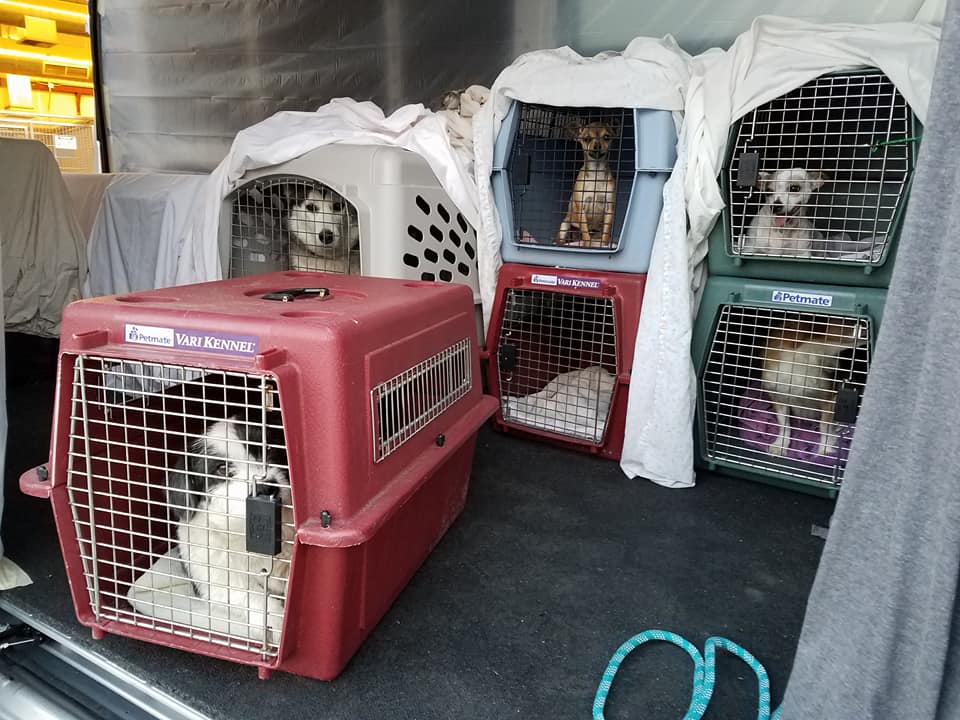 Kim Wilken
Board Member

Kim is currently a registered nurse living in Bend, Oregon. After moving to Oregon and seeing the space available, and knowing other areas of the country were still euthanizing for space, decided to start transporting animals north. She has had a love for companion animals since she was a child and has spent many hours volunteering at rescues, shelters, a high volume spay and neuter clinic and practicing TNR for community cats. Other interests include hiking, paddle boarding, traveling and spending time with her husband Bryan and two spoiled dogs.
Elaine Gilbert
Board Member

Elaine is a retired Registered Nurse and now dedicates her retirement time to improving the lives of animals. She was the child and adult who always brought home the animals that needed a soft place to land. She has been involved with many aspects of animal care as a volunteer including post surgery recovery of cats and dogs at a high volume spay and neuter clinic, doing TNR of community cats, and socializing cats in a shelter setting to improve adoption chances. Elaine enjoys scuba diving and traveling with her husband, and hiking with Maizie, her border collie.
Brittany Landucci
Board Member

Born and raised in the Bay Area, Brittany has always had a love of cats (especially!) and all other animals since a very young age. Brittany has a bachelor's degree in Mass Communications and Business and has worked with companies such as DreamWorks Animation, ABC Sports San Francisco / Bay Area and most recently, a fitness startup called Grow Fit. She is currently pursuing her Certification in Veterinary Technology with Penn Foster College and hopes to graduate in a few years. She and her husband Rick have lived in Bend for four years and reside with their two chihuahuas Oliver and Finnius Deschutes and their three black cats Hemi, Smudge and Twitch. In her free time, Brittany enjoys cooking, baking, spending time with friends, and traveling with her husband.
Furry Freight Shelter Transport is an Oregon registered 501(c)(3) public charity. Contributions are tax-deductible retroactive to our incorporation date of 2/6/2018.
Employer Identification (Tax ID) Number: 82-4423390
For copies of our federal tax exemption application with forms, determination letter, and annual returns (once available), write us at PO Box 93, Bend OR 97709.